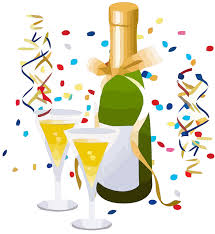 After almost three years of hard work (and lots of fun!), Yourtranslator.gr's three co-founders have now joined their three sole proprietorship companies into one General Partnership (G.P.) company under the name Yourtranslator. Although this change has no effect on the company's usual operation and the management of its translation projects, accounting and invoicing procedures in Yourtranslator.gr's transactions with its clients will be simplified and improved.
Thanks to your invaluable support and trust, we have managed to take this important step forward that will allow us to improve our clients' experience and to ensure our company's further development.
Thank you!
*************************************************
Μετά από τρία σχεδόν χρόνια σκληρής δουλειάς (και πολλής διασκέδασης!), οι τρεις συνιδρύτριες της διαδικτυακής υπηρεσίας Yourtranslator.gr ενοποίησαν τις 3 ατομικές επιχειρήσεις τους υπό τη μορφή μιας Ομόρρυθμης εταιρείας με διακριτικό τίτλο Yourtranslator. Παρότι το γεγονός αυτό δεν αλλάζει κάτι στη συνήθη λειτουργία της υπηρεσίας και στη διαχείριση των μεταφραστικών έργων της, διευκολύνονται σε μεγάλο βαθμό οι λογιστικές και οι τυπικές διαδικασίες όσον αφορά τις συναλλαγές του Yourtranslator.gr με τους πελάτες του.
Χάρη στην πολύτιμη υποστήριξη και την εμπιστοσύνη σας, μπορέσαμε να κάνουμε αυτό το σημαντικό βήμα για την καλύτερη εξυπηρέτηση των πελατών μας και τη διευκόλυνση της περαιτέρω ανάπτυξης της εταιρείας μας.
Ευχαριστούμε!