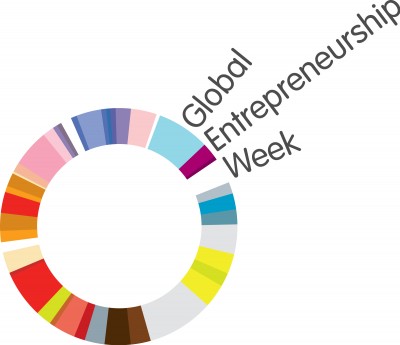 Με αφορμή την Παγκόσμια Εβδομάδα Επιχειρηματικότητας και για τον εορτασμό του δεύτερου έτους λειτουργίας του, το YourTranslator.gr διοργανώνει ένα networking event στο Bartesera, στην Αθήνα στις 30 Νοεμβρίου και ώρα 7 μμ.
Μοιραζόμαστε τις ιδέες μας
Ποια μορφή εταιρείας πρέπει να ακολουθήσω; Πώς θα βρω πελάτες; Ποιες είναι οι κατάλληλες τακτικές στα social media; Μοιραζόμαστε τις ιδέες μας, δίνουμε και παίρνουμε συμβουλές από άλλους νέους ή και επιτυχημένους επιχειρηματίες για το πώς να προχωρήσουμε. Είτε έχετε απλώς μια επιχειρηματική ιδέα είτε μια επιτυχημένη επιχείρηση, ελάτε να μοιραστούμε τις εμπειρίες μας και να βοηθήσουμε ο ένας τον άλλον να πραγματοποιήσουμε τα όνειρά μας!
Το Σάββατο, 30 Νοεμβρίου, σας περιμένουμε στο Bartesera για να μιλήσουμε για τις προκλήσεις και τις ευκαιρίες της επιχειρηματικότητας στην Ελλάδα και να ανταλλάξουμε απόψεις και ιδέες για όλα όσα μας απασχολούν.
Θα μας βρείτε στο Bartesera, Κολοκοτρώνη 25, Στοά Πραξιτέλους.
Under the auspices of the Global Entrepreneurship Week, YourTranslator.gr has decided to celebrate its second birthday by organising a networking event in Athens, at Bartesera on Saturday, 30 November, at 7 pm.
Let's share our ideas
Which company model is the right one for me? How can I find customers? What are the right ways to use social media? Let's share our ideas, give and take advice from other young or successful entrepreneurs on how to move forward. Whether you have only a business idea or a successful business, come to meet us, share ideas and make our dreams come true!
On Saturday 30 November we will be expecting you at Bartesera to talk about the challenges and opportunities of entrepreneurship in Greece and to exchange ideas and views regarding the issues we are all facing.
Find us at Bartesera, 25, Kolokotroni street, Stoa Praxitelous.
Με την υποστήριξη των/Supported by: